Welcome to
Panariello Window & Door

Trusted Construction Company in West Palm Beach, FL
We are a family owned window establishment located in West Palm Beach, FL, working with clients, manufacturers and construction groups to provide immaculate service in Window Sales, Window Installations, Door Sales, Door Installations.
Get started on your residential and commercial project when you reach out to our professionals. We have the knowledge and training to provide innovative window and door solutions for your business. Whether you are remodeling your office or building an entirely new property, our company takes great pride in helping you build the property of your dreams.
Your Window Experts in West Palm Beach, FL
Turn to Panariello Window and Door in West Palm Beach, FL, when you need professional residential or commercial window and door services. For over a decade, our team has been providing reliable and professional window and door services to businesses throughout the area. With free estimates and 24/7 emergency repairs, there's no other company that provides the dependable services you will find with us.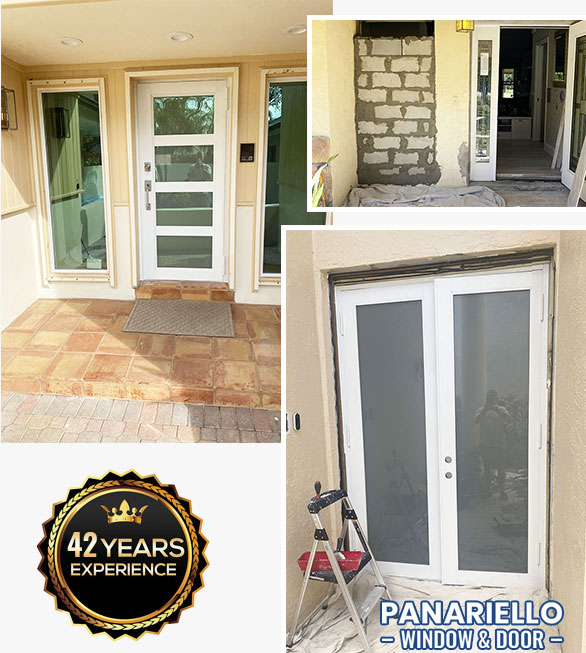 What Our Clients are Saying
Testimonials


Jerry Panariello were professional and hard working. They did a beautiful job on our second story windows even with high wind, rain and a bit of falling snow. I would highly recommend them. Thank you for a job well done.
The guys were great. Fast workers, professional, personable and very competent. Very careful of all my possessions. I felt very comfortable having them in my home. The windows are wonderful!
It was wonderful to find there is still a company around that not only honors their warranties but does so without any hassle. Everyone I dealt with was very knowledgeable, and very pleasant.
Prompt arrival, efficient, ready to work, and very professional. Everyone was courteous and hard working. The team did an excellent job and your products are definitely superior and high quality. I would highly recommend them.